laptop

desktop

game pc

playstation

xbox

switch
✔ Snel, goed en altijd betaalbaar
✔ Altijd 6 maanden garantie
App, bel of mail voor een afspraak: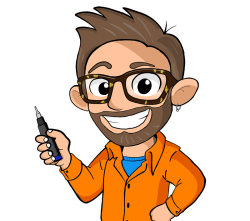 Xbox Series X
HDMI poort reparatie
€
95,-
Incl koeling schoonmaken
Nintendo Switch
USB-C poort vervangen
€
79,-
Bel nu voor een afspraak
Laptop wordt heet?
Koeling schoonmaken
€
65,-
€85,- voor gaming laptops
250GB SSD
Kloon of Herinstallatie
Dion Greene
07:57 21 Jun 22
Brought my surface pro in for a full clean and restore. Was complete within a few hours. Nice guy, great service!!! Would recommend to friends and family
Mahdi
08:16 11 Jun 22
I didn't have a good experience with this repair shop. My laptop didn't turn on and I took it to this shop for a repair. I was told the diagnosis price is 35 euros and the repair cost is separate (which was fine with me). I gave the laptop for repair. I called the shop after 3 days and the man told me that there is no fix for the laptop as the motherboard (or part of it, probably cpu or gpu) is dead and it isn't worth reparing it. I decided to go get the laptop. After an hour he called me and told me as he assembled back the laptop it's working now (he said apparently the disassembling had reset the motherboard which had fixed the issue). He then wrote to me that as he spent hours on my laptop he will charge me 95 euros. I complained about the cost and he said if I don't want a fixed laptop he would disable the laptop and only charge the diagnosis cost (very unprofessional customer treatment).
Hugo Krajnc
20:39 14 May 22
Very recommendable. I contacted them via email in the morning, replied within the hour, I dropped off my laptop an hour later, and got it back working that same afternoon. Provlem was solved properly and definitely (heating+shutting down), and I didn't feel cheated or ripped off at all
Bekijk alle beoordelingen